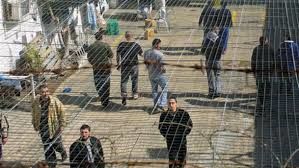 More than 200 Palestinians have been martyred in Zionist Regime detention facilities.
Mojnews-A total of 222 Palestinians have been martyred in Zionist Regime custody since 1967, a year when first Palestinian was martyred under custody, according to the Palestinian Prisoners Society (PPS).
Sami Abu Dyak, a cancer patient who was in jail for the last 17 years, was the latest victim pronounced dead on Nov. 26.
Abu Dyak, 37, from Silat ad-Dhahr in the West Bank 's Jenin province, was arrested in July 2002 and sentenced to three life sentences with an additional 30 years. He was accused of carrying out "armed operations against the Israeli army ".
The martyr had been suffering from abdominal cancer for the past four years. He was not able to sleep or eat normally due to severe pain. He could only move in a wheelchair and needed special care.